Top 6 Vitamin C Skin Benefits You Should Know About
Top 6 Vitamin C Skin Benefits You Should Know About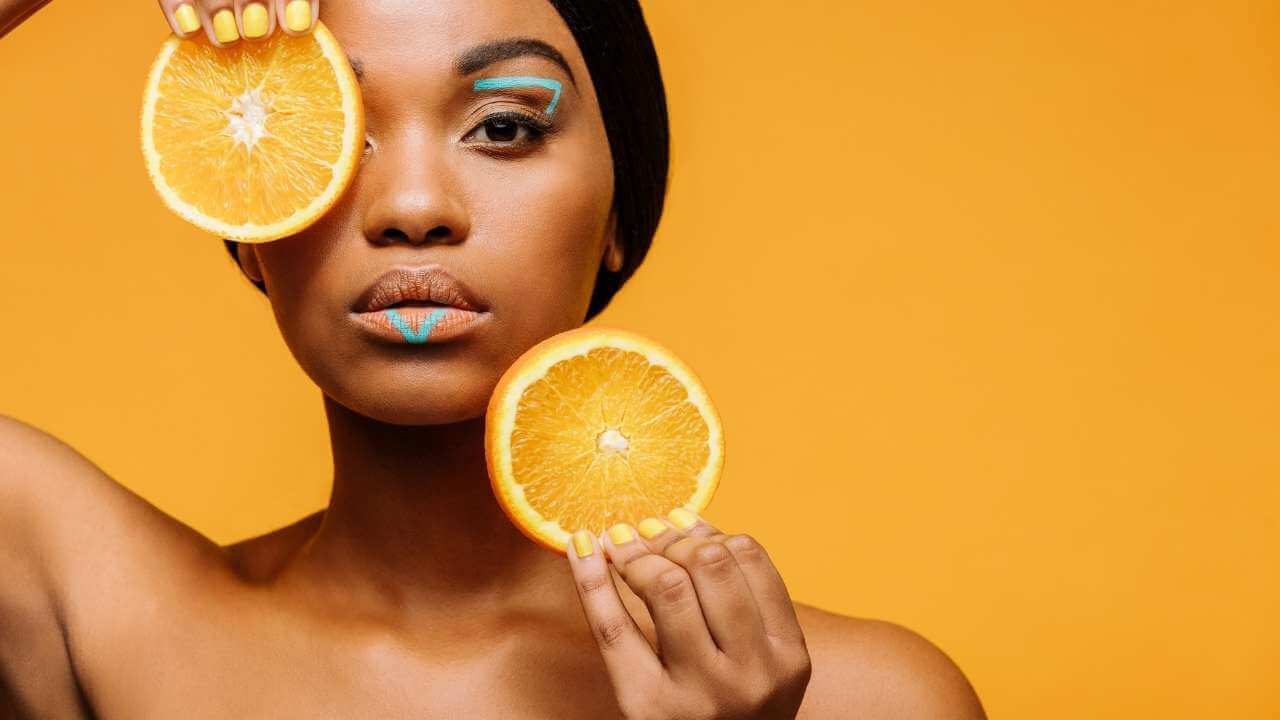 Vitamin C plays a very important role in our bodies. It is necessary for protein metabolism. And, it also helps in the production of L-carnitine, collagen, and some neurotransmitters.
But, what exactly is vitamin C? Also known as L-ascorbic acid, vitamin C is a water-soluble vitamin that is present in some foods and you can also easily find vitamin C supplements. Since we cannot produce this vitamin naturally in our bodies we need to consume it.
Vitamin C is essential for good health, but it also offers your skin many benefits, and we shall discover 6 such benefits right away.
1. Protects you from the harmful effects of the sun
One of the most important benefits of vitamin C is that it protects your skin from the harmful effects of the sun. You must have already heard many times that you need to keep yourself safe from the harmful UV rays as it can cause great damage to your skin including age spots, fine lines, wrinkles, and so on. This is why you also perhaps regularly wear sunscreen and even avoid tanning booths.
Now, if the UV rays have already had a damaging impact on your skin then using vitamin C can prove to be of great help. Vitamin C will not work the way a sunscreen does, but it definitely can help reduce the harm that those damaging rays can cause.
So, if you want to protect your skin from the free radicals and the harmful effects of the sun then do start using vitamin C right away.
2. Keeps your skin hydrated

No matter what your skin type, it is important to keep it well-hydrated if you want to enjoy clean, supple, healthy, and smooth skin for a very long time. If your skin is well-hydrated then you will also not have to worry about the signs of aging showing soon.
But how can vitamin C help? Well, if you both topically apply vitamin C as well as consume it, it will become easier for your skin to retain water, and this will help your skin look smooth, soft, and plump.
3. Enjoy improved collagen production

Collagen is so important because it is a building block that makes our skin look youthful and beautiful. This protein also plays many other roles in our bodies.
Sadly, as we age, the production of collagen in our bodies slows down. You need not worry though as some skincare ingredients can help boost the production of collagen, and vitamin C is one of them.
If you indeed want to look youthful for a very long time then you must make it a habit of using vitamin C as a part of your daily skincare routine.
Dark spots, melasma, age spots, and sunspots are common skin issues that are a result of hyperpigmentation. It occurs as a result of your body producing too much melanin in a particular area. You can find dark spots developing in areas where you previously had sun damage, acne, or suffered from other environmental stressors.
No matter what your skin tone and type, hyperpigmentation can affect you. And, when it does, it feels like nothing can help solve this problem ever. However, if you start applying vitamin C religiously you will soon start noticing changes. This vitamin can control melanin production, and that can help prevent and even fade the already present dark spots. You thus will easily be able to achieve the perfect, flawless skin that you always craved.
5. Makes your skin brighter

Nowadays, most women desire to get the dewy, no-make-up look with a perfect glow. Various makeup products also have been created to help achieve this natural look. Instead of using highlighters and other makeup products why not instead simply use vitamin C and get your desired results?
Vitamin C, if regularly used, can brighten your complexion and give you that dewy glow. Surely, it is a better idea to not harm your skin using makeup products and rather go natural.
If you suffer from skin redness it certainly does not make you look attractive. Now, whether this redness is a result of hormones, sun exposure, rosacea, or eczema, all of it can easily be controlled if you start incorporating vitamin C into your skincare routine.
Vitamin C is known for its powerful antioxidant and anti-inflammatory properties. With these amazing properties, it can easily help reduce skin inflammation and the redness that it causes.
Even if there are damaged capillaries that are causing skin redness, vitamin C can deal with that as well and leave your skin looking healthy and beautiful.
How to Add Vitamin C to Your Skin Care Routine?

So, now that you are aware of the benefits of vitamin C, surely you will want to know how to use it to enjoy the many advantages. Well, there are so many products available in the market that contains vitamin C as its main ingredient. You can find cleansers, toners, moisturizers, serums, and even face masks rich in this vitamin.
That's where the "Vitamin C Gold Clay Mask" from Evencome Paris comes in! Formulated with Gold Clay and enhanced with Collagen, Vitamin C, Retinol and Hyaluronic Acid, it can help draw out the buildup of impurities, dirt, and pollution and reduce the look of dull skin. Immediately, skin will look glowing, brighter and dirt, dust, and pollution are perfectly removed from the skin. It will also fight wrinkles, fine lines and sagging skin to give you a glowing and youthful look. Apply an even layer on clean, dry skin, leave the face mask on for 10-15 minutes, then rinse. Use three times a week for best results.
"This Vitamin C Gold Clay Mask makes my skin glowing and youthful! Love it!"
- Sarah V., Verified customer
Without a doubt, vitamin C is an important and powerful vitamin that can change your skin in a way that you cannot imagine. Even dermatologists recommend using our face mask that contains vitamin C. You need to use it as a part of your daily skincare routine. Quite soon you will start noticing changes that you will love. Your skin will look radiant, clearer, brighter, youthful, and glowing, and you are going to fall in love with our Vitamin C clay mask for sure.
Written by Leila E., Evencome Paris