Best Skin Care Routine for Enlarged Pores
Best Skin Care Routine for Enlarged Pores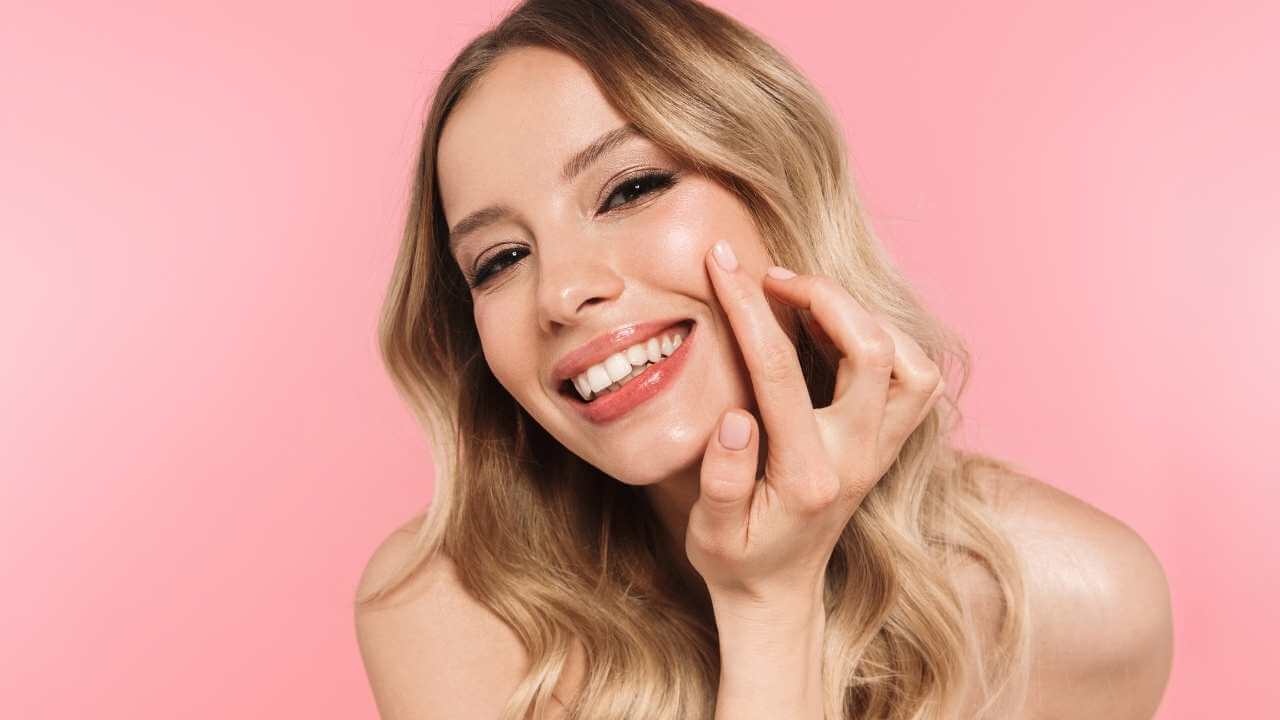 Many women know the struggle of dealing with enlarged pores. In your quest to shrink your pores, there is good news, and bad news..
The bad news: While many products claim to be able to shrink your pores, that's not actually possible. A skincare product simply isn't going to physically shrink your pore.
The good news: there are things you can do that can minimize the appearance of enlarged pores. Products you use (such as a clay mask), the steps you take in your skincare routine, and the makeup you use can all diminish or disguise the look of enlarged pores.
While you can't actually make your pores smaller, there are things you can do to help make them seem smaller. Add these steps to your skincare routine to tackle enlarged pores! So check our best tips to know how to decrease the look of enlarged pores.
1. Use an exfoliating facial cleanser
Any good skincare routine should start with a cleanser that addresses your skin concerns. When you're building a routine for enlarged pores, consider starting with an exfoliating cleanser.
According to the American Academy of Dermatology (AAD), exfoliating may make pores less noticeable. Since cleansers aren't left on the skin, an exfoliating cleanser gives you the benefits of exfoliating without drying out your skin. You can immediately cleanse away everyday impurities like dirt, oil, and pollution. Your skin will be clean, look clearer, and feel smoother. After continued use your pores will appear tighter.
Once a day, squeeze a small amount of cleanser into your hands. Gently massage the cleanser into your face using circular motions. Finally, rinse thoroughly with lukewarm water. And remember: pat your skin dry, don't scrub it!
Another exfoliating skincare product you should consider giving a try is a sugar scrub. Physical exfoliants like sugar scrubs are able to immediately (and gently) polish away dull skin. Over time, your pores will feel less cogged and look tighter. It can also help your skin feel balanced and less shiny.
Try using a sugar scrub three times a week. Apply a small amount of the scrub to dry skin, wet your fingers with lukewarm water, and gently massage it over your face. As always, pat dry.
3. Moisturize morning and night

A good moisturizer should be part of everyone's skincare routine. It's especially critical if you're dealing with enlarged pores, as dry and dehydrated skin can lead to irritation, which can lead to enlarged pores.
Look for a lightweight hydrating moisturizer that leaves a matte finish. Hyaluronic acid and aloe vera are great ingredients to look for. Apply to damp skin after your cleansing and treatment steps to lock in that hydration.
4. Add a clay face mask to your skincare routine

Just like exfoliants, a clay face mask can help to reduce the appearance of enlarged pores over time. One of the biggest culprits for enlarged pores is impurities building up on the skin. Over time dead skin cells may become trapped on the surface of your skin, which can not only cause your skin to look and feel rough but can also trap dirt and oil.
The "Anti-Aging Gold Clay Mask For Glowing & Youthful Skin" from Evencome Paris is a great option. This gold clay mask is specially formulated to exfoliate away dead skin cells while drawing out the buildup of impurities trapped underneath. Even with one use, your pores will look visibly minimized. Over continued use, your skin will become polished, smoothed, and refined, with a clear reduction in the appearance of pores and imperfections.
Apply an even layer to dry skin three times a week. Leave the mask on for 10-15 minutes, then rinse thoroughly with lukewarm water. Pat dry.
Don't be scared of sunscreen! According to the AAD, sun damage can cause your skin to lose firmness. This can lead to more noticeable pores.
To prevent sun damage, apply a lightweight water-resistant sunscreen with SPF at least 30 every single day. And we mean every day! Regardless of the season, the temperature outside, or your skin tone, apply your SPF.
According to the AAD, using topical retinol can help to address enlarged pores. Oily skin, mild acne, and less-firm skin can all contribute to pores appearing larger, and can all be addressed with retinol.
The "Anti-Aging Gold Clay Mask For Glowing & Youthful Skin" from Evencome Paris is formulated with retinol and collagen, another powerful anti-aging ingredient. When you add this mask to your routine, you'll be able to knock out two steps in one!
Bonus Step: Use primer before applying makeup

While a good skincare routine is the best way to prepare your skin for makeup, a good primer can make a world of difference. Primers are designed to create a smooth canvas for your foundation, so they can help to smooth the appearance of enlarged pores and lead to an overall smoother look when you apply the rest of your makeup.
"This Gold Clay Face Mask makes my skin glowing and youthful! Love it!"
- Sarah V., Verified customer
Written by Leila E., Evencome Paris